Farm PORTI CALAZZO – Antico Baglio
The farm Porti Calazzo "Antico Baglio" is in the heart of a fertile district between Trapani and Paceco (in western Sicily).
Quality and genuineness are the concepts that inspire the different productions: extra-virgin olive oil (DOP Valli Trapanesi, BLEND AND MONO CULTIVAR), Nero d'Avola IGT wine, jams and honey.
The farm is run with passion and dedication personally by the owner Mrs. Rosa Ingardia and her daughter Emanuela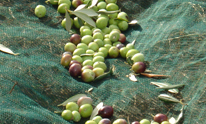 Extra Virgin Olive Oil - DOP Valli Trapanesi
The olives are harvested in part manually, and partly with shaking machines. Then olives are removed and brought daily to the mill where they are pressed. The oil is cold pressed and soon after moved in special stainless steel containers that guarantee a perfect preservation. 
The main caracteristics of our dense-looking oil are, fruity aroma, medium spicy, low acidity.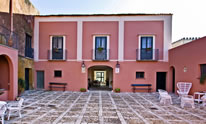 In the centre of the land there is the ancient farm of the eighteenth-century, current residence of the family adopted to farmhouse where it is possible to buy the products of the company, that beside oil and wine includes also a delicious homemade oranges, lemons and mandarins marmellade made by the owner using only sugar and fruit from her garden.
Kindness, helpfulness and the possibility to enjoy our products, are good reasons not to miss the chance to enjoy a charming and relaxing perfect base for exploring the fascinating province of Trapani.